About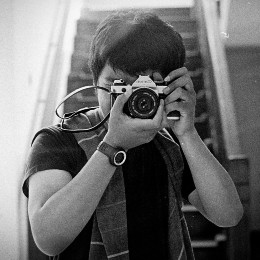 Hi,
I'm Agastya Fauzan Alfath – you can call me Agastya, a Munich-based film photographer. I've been shooting and developing films since around 10 years ago, specifically the B/W ones. I mainly do street photography, snapshots and documentary. Though I started to explore any branch of photography now.
I started this photoblog again because I've stopped shooting any films since around 2019 due to real life commitments. Though now I wanted to get back to photography again. This time I'm leaning towards color films and I wouldn't even hesitate to use digital cameras.
I use the following gears:
Leica M6 + Summicron 35mm f/2 v1
Leica M9 + Summicron 35mm f/2 v1
Bessa-R + Color Skopar 35mm f/2.5
Canon AE-1P + Canon FD 35mm f/2 + Canon FD 50mm f/1.8
Fuji X100F
You can contact me by using the Contact form. I am always happy to talk to any photography enthusiasts.
Best,
Agastya